Sligo Rovers kicked off their pre-season friendlies, playing away to Athlone Town FC on Tuesday 23 February. The game was not streamed online to the public but regular updates were given on both team's social media pages. This was the first pre-season friendly for the Bit'O Red, while Athlone had their first game against Premier Division champions Shamrock Rovers on 21 Feb, with Shamrock Rovers winning 2-0.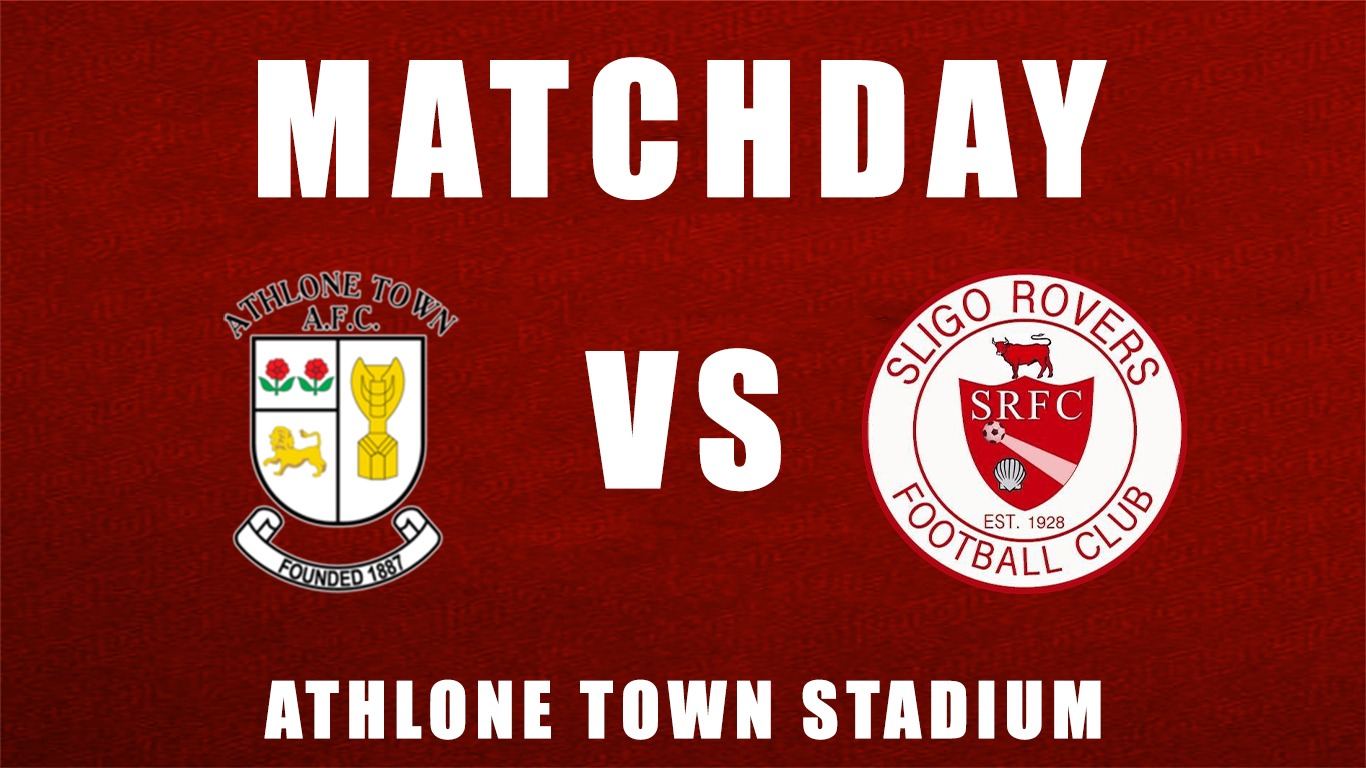 The game looked reasonably quiet for the first 20 minutes, with both teams trying to find rhythm. Sligo Rovers dominated possession but few chances were developed. The first strike came at 25 minutes with Mark Byrne of Athlone making a speculative effort but putting the ball wide at close range. In the 28th minute, a penalty was given to Sligo Rovers due to Gibson being fouled in the box. Gibson converted from the spot, giving the away side a lead. Shortly after, on the 35th minute, Doona of Athlone made an attempt to bring his side even, however Mc Ginty made a quick save.
Sligo Rovers gained another goal just before half time, with native John Mahon tapping a loose ball from a corner, into the net from close range. Half time score 2-0 to Sligo Rovers.
Both teams made use of substitutes going into the second half. For Rovers, Darren Collins, David Cawley and a trialist come on for Figueira, Mahon and Bolger. For Athlone, Jonathan Carlin, Trialist B and Trialist D replaced Derek Daly, Tristan Noack Hofmann and Shanes Barnes. Athlone goalkeeper Schlingermann was also replaced by Trialist A late into the game.
The score-line was finalised at 55 minutes, with new signing Johnny Kenny scoring his first professional goal for Sligo Rovers, slotting home to beat Schlingermann one on one. Johnny Kenny has played for both the under-17 and under-19 Sligo Rovers academy teams and became the first academy player this season to sign professionally for the club in 2021. He is also son of a Sligo Rovers great, Johnny Kenny of the 1994 FAI Cup winning team.
The game ended with an impressive 3-0 win for Sligo Rovers. The Bit'O Red return to their home ground, the Showgrounds on the 28th to take on North West rivals, Finn Harps. Athlone Town will also take on Finn Harps, hosting the game on March 6th.
Sligo Rovers pre-season friendly schedule
| | | |
| --- | --- | --- |
| Feb 28th | Finn Harps | Home |
| March 3rd | Galway FC | Away |
| March 8th | Athlone | Home |
| March 12th | Shelbourne | Neutral |
Athlone Town FC pre-season friendly schedule
| | | |
| --- | --- | --- |
| March 6th | Finn Harps | Home |
| March 8th | Sligo Rovers | Away |
| March 13th | Longord FC | Home |
Niamh MG