Wrestling fans have rejoiced at the news that Dark Side of the Ring was renewed for a third season by Vice TV. The show has been a phenomenal success for Vice, and they have commissioned 14 episodes to air in 2021.
The fascinating television show is the brainchild of executive producers Evan Husney and Jason Eisener. It premiered in 2019 with six episodes in its first season and came back at the start of this year for a second season with ten episodes.
The show takes a deep dive into the darkest stories and secrets that the wrestling industry has to offer. Getting first-hand accounts from people that witnessed or have insider knowledge on the person or event being highlighted in the episode.
Previous topics include the Montreal Screwjob, the death of Bruiser Brody, the final days of Owen Hart and a two-part episode on the Chris Benoit incident.
Season Three
While no topics have been officially announced for season three, the rumours have been floating around.
Reputable sources like Dave Meltzer noted that they are working on episodes for the likes of Brian Pillman, Dynamite Kid and the relationship between Grizzly Smith and his son Jake 'the Snake' Roberts. An episode on the collision in Korea show between WCW and New Japan in 1995 is in the works again according to Meltzer. Actor, occasional wrestler, and former WCW champion David Arquette has claimed they are also working on an episode about CZW wrestler Nike Gage.
I can agree that they all make for intriguing viewing. But they have 14 episodes to fill and plenty of wrestling history and stories to pick from.
So just in case anyone from Vice happens to be reading, we know they're big fans here, let's pitch some ideas.
Here are five pitches for possible episodes to be included in season three in Dark Side of the Ring.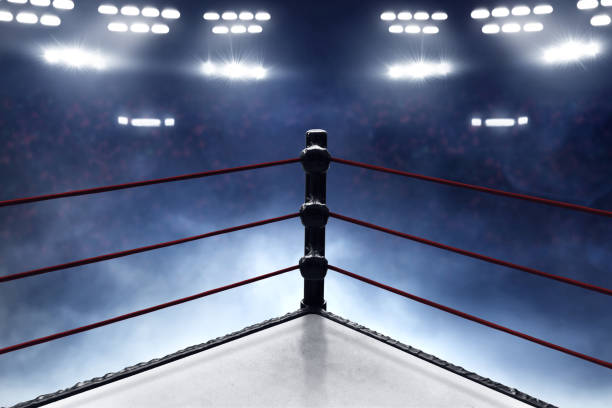 With so much to pick from I won't even begin to scratch the surface of possible topics. So do let me know any ideas that you have or topics you would like to see them do. I'm sure you have some cracking ideas.
Due to the fact we have so much wrestling history to chose from and just mentioning five will be impossible for any wrestling fan we have to include some honourable mentions.
Chyna, XPW, Perry Saturn, the death of WCW, Vince McMahon whipping out the territory mould and Heroes of Wrestling disaster are just some episodes I would personally like to see.
Plane Ride From Hell
Probably one of the most well-known incidents that took place in modern day wrestling. Many different stories have been told about what really went on, now it's time to bring them all together and get a real picture of what happened.
All of this took place back in May of 2002. WWE wrestlers and staff were all flying back to America from a gruelling European tour. On the flight home from London some of the wrestlers got very drunk and carnage ensued.
Some stories are light-hearted but some of them are just mental.
X-Pac cutting off Mr. Perfects ponytail falls into the silly category.
Then you have some dangerous stories. Brock Lesnar and Mr. Perfect began to wrestle each other and rammed into the emergency door and Michael Hayes punching JBL could have ended badly.
Goldust was loudly trying to embarrass his ex-wife Terri Runnels in front of everyone, Ric Flair flashing the stewardesses and JBL almost urinating on Vince McMahon's wife Linda just sound gross.
That's just some of the stories that landed people in hot water.
Legendary commentator Jim Ross publicly chastised certain wrestlers for their actions. Mr. Perfect was fired and X-Pac was later released due to the incident. Later, two flight attendants filed lawsuits against WWE. Scott Hall was also fired despite reportedly not been involved.
Certainly, a lot to go into. You could also touch on the fact wrestlers back in the day used alcohol and drugs as a sort of coping mechanism during their hectic work and travel schedules.
WWE Steroid Trial Of 1994
This would be another dark look into the drug culture that was alive in wrestling at the time.
Back in 1993 WWE CEO Vince McMahon was charged with obtaining steroids for his wrestlers. A quick look at the roster back in 1993 can see why people believed this, plenty of big beefy boys.
The trial really could have been the end of WWE as we know it and Vince McMahon himself. Apparently, Vince even dished out roles to people in the company to do while he was in prison, that's how serious things looked.
However, he seemed to be saved by Hulk Hogan, A man that could really do with his own episode now that we say it.
Hogan was the prosecution's key witness and was arguably the man that saved McMahon from doing hard time.
The trial itself would be great to see for fans that didn't get to witness it first-hand. Also, imagine how different the wrestling landscape would be today if McMahon were found guilty.
You can also look at the other steroid scandal that popped up in WWE back in 2007.
Ring Boy Scandal
Garvin is a notable Canadian wrestler. He had a spell with the then WWF in a backstage roll for seven years from 1985 until 1992 after his retirement from in ring action.
Garvin was openly gay and was friends with fellow gay wrestler Pat Patterson, the man who got him his job in WWF.
During his time in WWF Garvin was accused of sexual harassing and making advances to an underage ring boy. The boy was even fired from his role for refusing his advances.
It later came to light that this wasn't an isolated incident. Pat Patterson and ring announcer Mel Phillips are names that were also mentioned in scandals involving underage ring boys.
Vince McMahon appeared in a live interview with Larry King regarding the issue. During this interview former wrestler Barry Orton called in, Orton came from the famous wrestling family of the same name. His nephew Randy is a major star in the WWE today.
Anyway, Orton also accused Garvin of harming his wrestling career because he declined his sexual advances.
Garvin, Patterson, and Philips all resigned following the scandal. But Patterson returned to the company and remains there today and is even in their Hall of Fame.
A horrible story that needs the Dark Side of the Ring treatment if the victims involved are comfortable with it.
It's also rumoured that Patterson done something similar to a young Roddy Piper.
Ric Flair
If you were to go into the wrestling career of Ric Flair you could probably fill up this entire season.
Even looking at his personal life would just go off the rails. But he's a man that really deserves his own episode.
Not only is he one of the greatest wrestlers that ever lived, he is a cultural icon with some well-known escapades during the years.
A good place to start would be that plane crash back in 1975. It could have ended the career of Flair very early and denied us all his greatness and influence.
The crash killed the pilot and paralyzed fellow wrestler Johnny Valentine. Flair did badly injury his back but was the one least physically damaged by the incident. He was told he would never wrestle again but as we know against all odds he did, only eight months later.
This could be a side to the Nature Boy that hasn't really been touched on.
Yes, you could go into his legal issues, lengthy love life and distinguished career in the episode. But a look at this career defining incident could be fascinating to watch. Any episode regarding Ric Flair would be box office but this could be something a bit different.
Hardbody Harrison
Harrison was a former platoon and motor sergeant in the United States Army. Upon his honourable discharge back in 1995 he entered the wrestling business.
He trained at the WCW Power Planet and would go on to wrestle with WCW once his training was done. Harrison didn't achieve much in the wrestling business. Probably because he was as bad as a wrestler as he is a human being.
In 2007 this creature was convinced with two others as part of a sex trafficking scandal.
It came out that he groomed women that wanted to get into the wrestling business and used them as sex slaves. He kept them in two of his homes in Georgia where they would train full time.
Sadly, for these women that wasn't exactly the case. He would mentally torture them, force them to perform sexual acts on him and required them to do the same during orgies with up to eight men.
Victims said that Harrison made them undergo intensive workouts, do household chores, and mesmerise his commandments as he called them. This was along with pimping these women out to anyone. They said if you failed to do any of those things that you would have to pay him money, constantly leaving them in finical debt to him.
This scumbag was sentenced to life in prison.
Dark Side of the Ring can cover these horribly dark subjects with great compassion and care. Again, once the victims are comfortable it would be one you could see them doing.
You could also link it in with the recent Speaking Out movement that rocked the wrestling world to its core this year. Now just seems like the time to really call and stamp out these scumbags from the wrestling industry.