Lionel Messi has been dominating the headlines this week. Arguably the best player in the world has reportedly told Barcelona that he wants to leave the club in this transfer window.
Messi has spent his entire senior career with Barcelona since making his senior debut in 2004. Winning 33 trophies with the Spanish giants. He is their all-time top goal scorer with 669 goals and all-time top goal scorer in La Liga with 444 goals.
He has also won a record six Ballon d'Or awards. That is all just scratching the surface of records the genius that is Lionel Messi holds.
So, you can see why Barcelona would be hugely invested in holding on to such an iconic player.
However, you can also see why Lionel Messi may feel that now is the time to leave his spiritual home in Catalonia.
This has all seemed to come to a head after Barcelona were humiliated in the Champions League Quarter Finals recently by Bayern Munich. Getting trashed 8-2 by the Germans and dumped out of the competition.
It has also come after years of management that has left Messi frustrated at what the club has become. Honestly, they have never truly replaced Pep Guardiola.
This has all led to Messi seemly having enough and wanting to play elsewhere. Oddly enough he faxed the club to tell them this news. Honestly, Leo mate who is still faxing these days sort that out.
Messi reportedly won't train until this situation is resolved. It might be a situation that may take a while to clear up. As it is rumoured that Messi has a clause in his contract that will let him leave the club on a free.
Which would be a disaster for Barcelona. It's bad enough losing your main man but not even getting a fee for him would make it even worse.
Plus, we can only imagine the eye watering fee Messi would attract.
Now the football world sits and waits as one of the biggest transfers in the history of the sport may unfold before our very eyes.
Of course, speculation and rumour has been buzzing ever since this news came to light.
He has been rumoured to continue to stay in Europe, go back to his boyhood club Newell's Old Boys in Argentina and even head off to Asia to possibly play under old teammate Xavi in Qatar.
So, we thought we would add to the speculation and take a stab at guessing where Messi will be playing his football next season.
5. Real Madrid
Right a bit of a ridiculous curve ball to begin with. But can we just imagine what would happen if Lionel Messi walked out in Camp Nou in an El Classico game wearing the famous white of Real Madrid.
While certainly the most unlikely on the list by a long shot it isn't just included to annoy Barcelona fans.
At the end of the day Messi is 33 years old. While his career isn't done it is beginning to wind down. After spending most of his life in Spain maybe he is just to settled to completely move his life to another country and start again.
Messi knows the league like the back of his hand. It's a country he has called home for a long time and speaks the language.
Madrid are the richest club in the world and the signing of probably the biggest superstar they could ever get would be a massive feather in their cap.
While the Madrid fans have hated Messi since he came on the scene once he starts to perform in a Real Madrid shirt that will all be forgotten. Us football fans are a notoriously fickle bunch.
Putting the rivalry of Madrid and Barcelona to one side for a second this is probably the move that would suit Messi and his young family the most.
While it is almost certainly not going to happen, it is probably the most comfortable move he could make.
4. Juventus
Now let's start getting gradually more realistic with our options for Messi.
I think it goes without saying that there is one massive selling point to this move. Lionel Messi finally turning FIFA into real life and pairing up with Cristiano Ronaldo.
These two men have been pitted against each other for years now. So, imagine if they finally came to join forces and play together late in their respective careers.
While nobody but Messi knows if that is something he wants to do. He has said many times in the past that he respects and admires Ronaldo despite the rivalry between the two superstars throughout the years.
Even Juventus itself could be a nice fit for him. The slow pace of Serie A could really suit Messi and give him the time and space on the ball to shine and show he still has it.
The expectations of Juventus and Barcelona are similar. They are both almost expected to win their domestic leagues at this stage. Both sides have put a real emphasis on success in the Champions League. So, the adjustment period wouldn't be to hard on Messi.
3. PSG
Now we're cooking with the gas on.
Neymar, Mbappe and Messi as a front three is just ridiculous on paper. It would see Lionel link back up with former Barca teammate Neymar.
Another team that is expected to win their league and judges their overall success on their Champions League performances. PSG have proven this year by reaching the final they are moving in the right direction in Europe's top competition.
While winning Ligue 1 wouldn't be the biggest achievement of his career it could still suit him.
While still one of the most gifted players in the world father time still waits on no name. Messi's legs are aging like everyone's in their 30s who have been playing at such a high level for so long.
The easier nature of the league could suit him. He could still realistically stroll through a lot of their league games and still show his class. Leaving a lot in the tank for those all-important European nights.
He could also play under a great young manager in Thomas Tuchel.
PSG would also have the finances and then some to bring Messi into their club.
Would Messi want to play at a higher level than France?
Possible, but it is a move that realistically could be on the cards.
2. Manchester City
While the red half of Manchester have also been rumoured to bring in Messi. It is their cross-city rivals that seems the most likely new destination for him.
There isn't currently much incentive for Messi to pick United over City. Especially with United's background issues over the past number of years.
On the flip side Manchester City could be the move that makes the most sense for Messi.
Messi will be linking back up with his mentor Pep Guardiola a man that brought the best out of him.
He will be playing in the consensus best league in the world standard wise. With a strong chance of winning the league. Another big honour in his illustrious career.
City also have a huge aspirations of winning the Champions League and could realistically win it at any time.
They also have a strong structure at their club with mountains of money at their disposal.
It would squash the stupid and arrogant rumours of Messi not able to survive in the Premier League. Regardless if he plays in England or not, he is still one of if not the greatest players to step on to a football pitch.
City aren't normally a club that splash big cash on older players just for their name value. But come on its Lionel Messi lads get Abu Dhabi royal family check book out sharp.
Maybe the money this move commands won't fit into their financial fair play restrictions. To be kind to the city of Manchester it certainly is no Barcelona. But there is a reason Manchester City is the bookies favourite to sign Lionel Messi.
While rivals Manchester United are struggling to extend the loan deal of Odion Ighalo. How the mighty have fallen.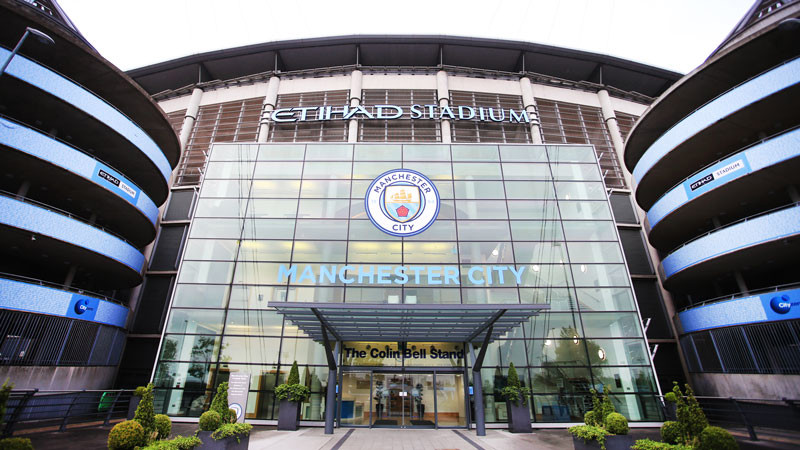 1. Barcelona
We began with a curve ball and we'll end on a curve ball.
Probably the least exciting answer imaginable but really Messi probably isn't going anywhere.
The power that Messi has at Barcelona due to his longevity at the club is unbelievable. While he is still arguably the best player in the world right now, he won't get the power at another club.
This isn't the first time that Messi has toyed with the idea of leaving Barcelona. We could be looking at another moment of showing his weight at the club.
It is evident that Messi isn't happy with the current set up at Barcelona, but he does have the power to change that. Managers have been let go from their positions with a thumbs down from Lionel Messi. He could be set to do the same with the clubs current President Josep Maria Bartomeu.
If this happens which seems likely Messi will be a Barcelona player once again next season.
It goes without saying the club will bend over backwards to keep their main man. A nice big fat contract could smooth all of this out. They are a club under a lot of pressure and can't lose him at such a delicate time.
While it is reported that Messi made his feelings known about leaving shortly after meeting with new manager Ronald Koeman.
You can't help but feel Koeman is only a place holder and isn't the long-term man that Barcelona want.
While that could all change if Koeman succeeds in the role. It just seems tailor made for Xavi to come into the Barca hotseat sooner rather than later once he has more experience under his belt.
It would be a nice way for Messi to finish up his career. In the colours of Barcelona playing under the guidance of his former teammate and friend Xavi. Plus, a job for life at Barca waiting for him when he does decide to hang up his boots.
Really be honest as exciting as all this transfer speculation is. Could you really imagine Lionel Messi playing in anything other than a Barcelona shirt?
Just fundamentally feels weird.