It's been a very quick fall from grace for Joe Hart. Once on top of the footballing world winning leagues with Manchester City and been first choice keeper for England. Now Hart can't even get a contract extension offer off most recent club Burnley. Hart now finds himself as a free agent praying for someone to give him a chance.
He has talent and you don't become a bad player overnight. Saying that I feel its now safe to say he was overhyped far beyond his abilities. He had it comfortable at City before the Guardiola era.
He was been challenged by other keepers like Costel Pantilimon, Richard Wright and Willy Caballero. Even at England he was in competition with the likes of John Ruddy, Rob Green and a decent Ben Foster.
Pep Guardiola arrived at City in 2016 signing Claudio Bravo and eventually the much better Ederson.
Even the England set up seen Nick Pope, Fraser Forster and Tom Heaton become safer hands between the sticks. We won't mention Jordan Pickford because he is another extremely overrated goalkeeper.
All these arrivals seen Joe Hart slip down the pecking order for club and country. Along with mistakes and inconsistency becoming a regular part of his game. City sent him out on loan to Serie A side Torino.
During this time, he continued to make a high number of big mistakes. Conceding 66 goals in 38 matches. He also only managed five clean sheets during this period. This led to Torino deciding not to sign Hart permanently.
He was then sent on loan once again to West Ham United. During that season he was even dropped by manager David Moyes and replaced by Adrian.
He would move on to Burnley where he only made 19 Premier League appearances in two seasons. He would struggle to even get into the squad ahead of Nick Pope and Tom Heaton.
From a promising star to an unwanted keeper with an unreliable reputation between the sticks. He was never as good as many made him out to be. He wants to get back to playing football and he deserves that opportunity. It would be great to see someone take a punt on him but who will it be?
That's what I want to chat about today. Let's look at some likely destinations Joe Hart could end up at.
5. Major League Soccer (MLS)
We will get a bit more specific as we go but this is a good starting point. The MLS has been a sort of retirement home league in recent years. English veterans like David Beckham, Steven Gerrard, Wayne Rooney and Frank Lampard have graced the league in their later career.
While Hart is 33 years old that isn't awfully old for a goalkeeper. He still has a few years of playing in him. He could play for a any number of MLS sides. They would be happy to have someone with the name recognition of Hart. Plus, he could earn a very modest wage with a lot of these sides not being short of money.
Inter Miami seems to be an obvious contender if Hart were to go down this route. The team co-owned by David Beckham have already been linked with the former England international.
They already have three goalkeepers on their books. None of them would make headlines the same way Hart would. I wouldn't be shocked to see him land in the US of A soon.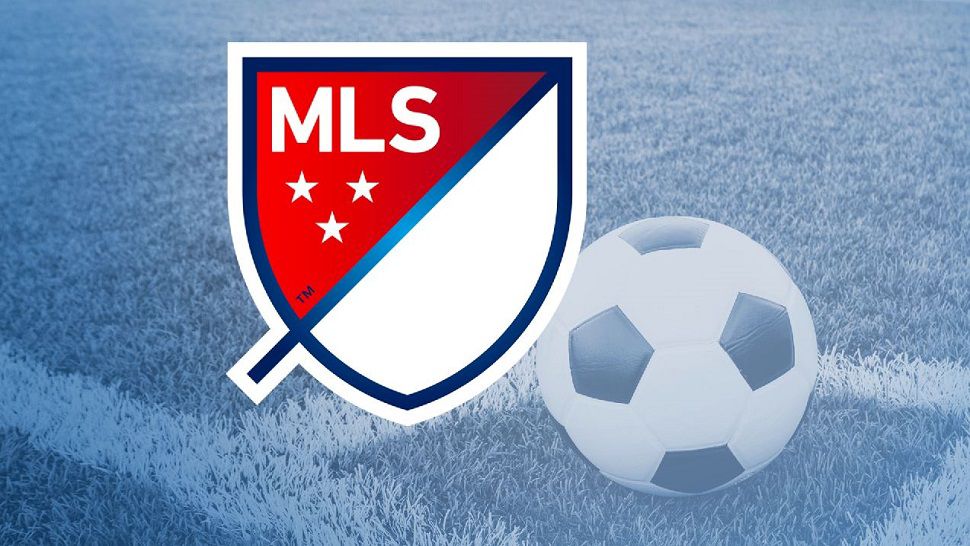 4. Newly Promoted Premier League Side
Again, we will keep it broad for now. If Joe Hart wants to continue to play in England this could be a viable option.
With three teams due to come up to the Premier League for the 2020/21 season he could have options.
Leeds United and West Brom Albion currently occupy the two automatic promotion positions in the Championship. Both do have good keepers in Sam Johnstone and Casilla for Leeds when he is fit. Hart could be a good injection of experience for either.
He could also join the winners of the play offs series. Brentford, Fulham, Nottingham Forest and Cardiff City all sit in those positions as of now. With Derby County breathing down their necks.
All four have good goalkeepers currently in the Championship. Fulham and Nottingham Forest especially may have to improve personnel between the sticks if they do gain promotion to the Premier League.
If Derby County do get themselves into the play offs and get promoted that could also be a good option. Hart would reunite with former England teammate Wayne Rooney. Along with former Manchester City teammate Shay Given who is the goalkeeper coach at Derby.
Out of all these the play off winners could be the most likely for Hart. He will add good experience to a newly promoted team. Along with hoping to redeem himself in the Premier League. Once the wage is right for the club of course.
3. Arsenal
This is realistically the highest profile move available to Joe Hart. Certainly, won't be one Gunners fans will be keen on. An already dodgy defence doesn't need another goalkeeper with a patchy record.
First choice goalkeeper Bernd Leno is out with an injury. Leaving 27-year-old Emiliano Martinez between the sticks for Arsenal. Leno is due to be out for the remainder of the season. He is expected to be back to full fitness by early August. However, Martinez has impressed as a replacement. Earning three clean sheets in his first three starts since the injury of Leno.
If Hart were to come into Arsenal you would imagine it would be as back up. Leno is an ever-improving keeper in the Premier League. While Martinez is proving to be a safe pair of hands. This would make it very hard for Joe Hart to squeeze himself into that team.
Probably not the career move Hart wants as of now. If it's a high-profile move he is after this is as high as he will go.
David Luiz and Joe Hart in the same team that would be fun.
2. Sheffield United
This could be another viable option for Hart to stay in the Premier League.
This one all depends on what Sheffield United do in the upcoming transfer market. They currently have Dean Henderson in goal on loan from Manchester United. He has looked very confident for the Blades and is defiantly up to standard for the Premier League.
He has looked so good his parent club Manchester United could fancy him as fist choice keeper next season. David De Gea has made mistakes this season for the Manchester side. This could see Ole Gunnar Solskjaer give the young Henderson a good run in the side.
If this does happen that leaves a natural spot available at Sheffield United. A spot that Joe Hart could fill. Especially that Sheffield United have no obvious replacement for Henderson in their squad.
Now Chris Wilder could look to bring Henderson into Sheffield permanently. You would imagine that he will cost a pretty penny due to his performances this season.
One to keep an eye one. It all really depends on where Dean Henderson ends up next season. Could be a good slot for Hart to get some redemption at a hard-working Sheffield United side. Especially with that solid back four ahead of him.
1. Celtic
This one is quickly emerging as the most likely destination for Joe Hart. It might not be the most exciting one for Celtic fans, but it could be for Hart.
Celtic are on track to win their tenth SPL title in a row. If being apart of such a history making squad doesn't bring back confidence nothing will.
Let's be honest bar two or three teams the SPL isn't a great standard. Its tough and physically but it will be a great test to see where Joe Hart really stands ability wise.
Craig Gordon has recently left the club to join Hearts. While first choice goalkeeper Fraser Forster's future is still unclear. Forster is currently on loan from Southampton and has impressed at Celtic. A permanent deal looks very unlikely as recent transfer talks have suggested. With Southampton getting bigger offers from other places.
This has apparently left manager Neil Lennon looking at other options. This will leave Celtic in desperate need for a goalkeeper for the upcoming season. Could Joe Hart be that man?
It would certainly seem to suit both parties on paper. It could also be a very good place for Joe Hart to try and find some old form and confidence.
While its been said he isn't an excellent goalkeeper he certainly is an asset. While there are ageing keepers like Artur Boruc, Michel Vorm and Claudio Bravo out of contract. All the speculation seems to be around Joe Hart making a move to Glasgow.