It's crazy to think now that back in the 50s and 60s football wasn't as embraced by the people of Ireland the way it is today. GAA was the go-to sport in the country. While that may still be the case today the popularity of football has taken off since then. Back in those days you were either from a GAA family or a football family.
Thankfully for League of Ireland fans Turlough O'Connor was from a football family. Born on the 22nd of July 1946 in Athlone he grew up watching his father as a sportsman. His father who was also named Turlough played basketball at international level for Ireland. With his talents also stretching onto the football field.
He played for Athlone Town and represented Ireland at underage level in a game against Scotland out in Galway in 1937. Footsteps that his sons would go on to follow.
Turlough had two younger brothers Padraig and Michael. They would also have careers in the League of Ireland with varying success. Padraig played for a handful of clubs like St. Patricks Athletic, Bohemians and his hometown club of Athlone Town. While Michael also played for Athlone Town along with Shamrock Rovers and Dundalk winning four league titles, a FAI Cup and a league cup.
Both Turlough and Michael are on the list of all-time top goal scorers in the League of Ireland. With Turlough fourth with 178 goals and Michael in 28th with 117 goals. All of this makes the O'Connor's popular figures around Athlone. However, it's the legacy of Turlough we will be looking at today.
Turlough credits the town of Athlone for starting of his interest in football as it has always been a footballing town. He started off playing junior football in Athlone despite the lack of training facilities and equipment.
He played in street and summer leagues with local side Gentex FC. Turlough credits these young experiences of playing football all day during his childhood on where he picked up a lot of his ability as a player. He even found success early getting capped for Ireland at youth level at the young age of 16 like his father.
It was during that international game that he caught the eye of then Limerick manager Ewan Fenton. The talented teen joined Limerick soon after. He made his debut away to Sligo Rovers in a League of Ireland shield game on the 25th of August 1963. Limerick went on to win the game 1-0 with Turlough scoring the winning goal on his debut and grabbing his first League of Ireland goal. This good start wasn't to last for Turlough as he left Limerick soon after. This was due to promises of a trade career in Limerick never materialised.
He went back home to Athlone where he had his first brief spell with his hometown side Athlone Town in the B Division. He didn't stay long as the 18-year-old caught the eye of Bohemians and he made the move to Dublin. It was with Bohs where he began to find his shooting boots. Scoring a double during his debut and finishing up his first season as their top goal scorer with eight goals in a season that seen them finish 3rd.
During his first spell at Bohemians Turlough built up a good friendship with teammate Jimmy Conway. The two friends and teammate moved across the water to play under the bright lights of London in 1966. O' Connor and Conway both moved over to play for Fulham. Conway was a hit at Craven Cottage. Making over 300 appearances for the club unfortunately the same can't be said for Turlough. He struggled with life in London as hard as he tried to make it work.
It was an opportunity that was massive at the time with Fulham playing in the First Division. Some teammates included members from England's 1966 World Cup winning team and Bobby Robson was even managing Fulham at the time. Dave Sexton was also a coach he would go on the manager Manchester United and Chelsea later in his career. He is who Turlough credits as the person he learned the most from during his two years at Fulham.
During these two years Turlough only made a single appearance against Sheffield Wednesday in the league. It was a time hampered by injuries for Turlough which seen him undergo two operations in two years on a hernia. This gave him lengthy spells on the side-line and made Turlough homesick. In 1968 he was heading back home for Christmas. Despite been under contract he told Bobby Robson in person and by letter that he wouldn't be returning to England.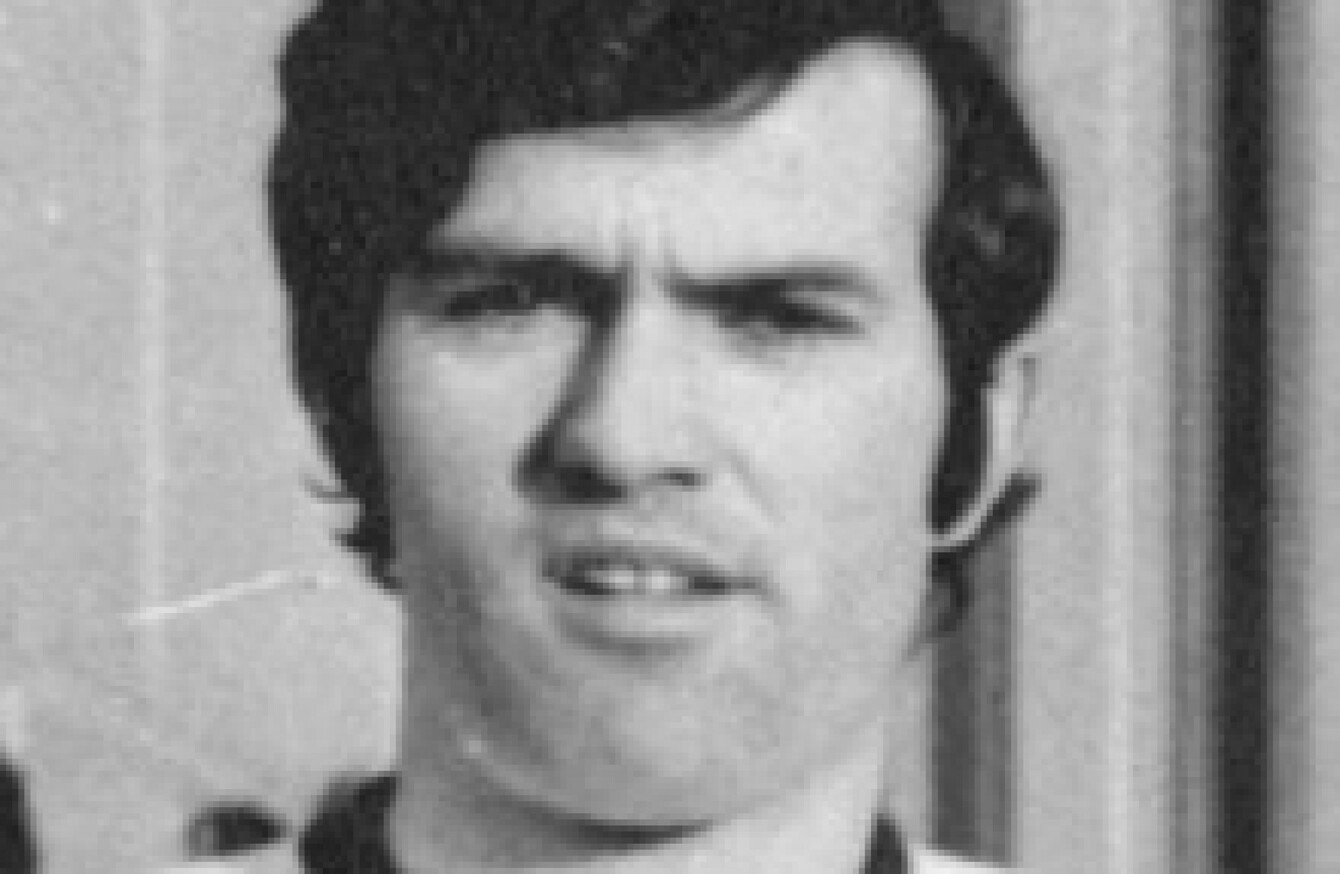 Turlough was still hot property and only in his early 20s. News spread in Ireland that he wasn't returning to Fulham. News that gained the interest of then Dundalk manager Tommy Rowe. Rowe contacted Turlough to see if he would be interested in playing for Dundalk. A homesick Turlough was delighted with this and Dundalk reached an agreement with Fulham to bring him back to Ireland for a fee of £4,000.
A return to Ireland seen a return to form and happiness on and off the pitch for a reinvigorated O'Connor. He met back up with friends from his time at Bohemians who now played for Dundalk and was happy to be home.
He spent almost four years with Dundalk. Scoring plenty of goals along the way scoring 86 goals in 156 games in all competitions. With 54 of them coming in the league. His personal best came in 1969 against reigning champions Waterford who Dundalk battered 6-1 with Turlough scoring four that day.
It was with Dundalk where Turlough finally got his hands on some silverware. Winning the Dublin City Cup in 1969, the Leinster Senior Cup in 1971 and the League of Ireland Shield in 1972. He was also a part of the side that beat Utrecht in the Inter Cities Fairs Cup in 1968. Despite this success on the field the club were struggling off the field. Due to poor financial situations Dundalk had to release Turlough from his contract.
He returned to Bohemians to undergo the most fruitful stage of his career. Personally, it was highly successful for Turlough scoring 106 goals in 165 games in all competitions. Turlough was a part of a Bohs team winning leagues during the height of popularity in the League of Ireland during the 70s.
Turlough won two league titles with Bohemians in the 1974/75 campaign and the 1977/78 one. Along with a FAI Cup in 1976 and a league cup in 1975. He was even the man to lift the title in 1978 as club captain at Bohs. During this reign, the Dublin side was pulling in crowds over 10,000 people every game in Dalymount Park.
O'Connor was the league top scorer during that season too scoring 24 goals in 29 games. He made 15 European appearances in the European and UEFA Cup. This was the peak in the playing career of O'Connor. He is still to this day he is hailed as a hero amongst Bohemian supporters who remember him and all he done for their club. In 1979 a big decision lay in front of Turlough.
He was offered the role of player manager back with his hometown side Athlone Town. It was decision that kept Turlough up many nights. As he was afraid to leave Bohemians while everything was going so well for the then 33-year-old. He eventually agreed to the role as he had a good side to work with and a few additions to the squad would give them more needed experience.
The squad had plenty of local Athlone talent including his younger brother of Michael. Turlough made it a family affair when he signed his other brother Padraig who he played with and succeed with at Bohemians. His first season as manager was a success. In the 1979/80 his Athlone side finished 3rd in the league and won the league cup.
This was only the beginning of this success during his six-year spell as manager. He guided his hometown team to their first League of Ireland title in the following 1980/81 season and then again during the 1982/83 league campaign. During his time, he also won a further two back to back league cups in 1981/82 and 1982/83.
Turlough decided to step down as Athlone manager in 1985 as the club wanted to go in a different direction. The club wanted to begin plans of moving out of their home St. Mel's Park and the board informed Turlough that the money wouldn't be available to invest in his squad. They wanted to just bring in local players and staff to fund the new ground. With Turlough still living up in Dublin at the time he agreed with the club's decision and stepped down.
A league winning manager will never find himself out of work for long. Former club Dundalk came knocking with an offer for Turlough to come on as manager. He spent eight seasons as the manager of the Lilywhites and more success came in that time. In his second season the silverware started to flow as he won the league cup in 1986/87.
He would go on and win the double the next year becoming league champions and FAI Cup winners in the 1987/88 season. During his time at Dundalk Turlough would also help develop young players at the club who would go on to have successful careers. The like Steve Staunton, Roddy Collins and Tony Cousins were on that list.
With the development of good youth players, experienced pros and a passionate club Dundalk would win another league title. Becoming champions of the 1990/91 season. This would be his last ever piece of silverware to win in the game. He left Dundalk in 1993 after another successful spell at the club.
He went back to his spiritual home of Bohemians straight after leaving Dundalk. It wasn't as successful as his playing days by any stretch of the imagination but the Bohs faithful were just happy to see him back involved with their club. Like the situation he found himself in at Athlone Town he didn't have much money to spend. Bohemians were in the middle of redeveloping Dalymount Park at the time.
He still managed to guide them to a runner up position twice during his five years as manager. During this spell in 1994 he also managed the Ireland Under 17 squad in the 1994 European Championships held in Ireland. They finished bottom of Group B with one point earned in a 1-1 draw against England. The group also contained Portugal and Czechoslovakia.
Turlough left Bohemians in 1998 and the game of professional football in general. He hasn't managed a team ever since and realistically never will. Turlough is now 73 and still has a huge passion for football. He still has a sweet spot for both Bohemians and Dundalk and is particularly loving the success Dundalk has and how they are flying the flag for Irish football. He is still an active Athlone Town fan today and can be found at games very regular shouting on his hometown team through the bad patch the club finds itself in.
During his career it can't be forgotten about his international pedigree either. Turlough was capped seven times for Ireland at senior level and scored twice during this time. One of them was in his debut against Czechoslovakia away during a 1968 European Qualifier. The other was in 1972 against Ecuador in the Brazil Independence Cup in Brazil.
He done it all in the Irish domestic game. He was a success as a player and manager and even went on to represent his country. His spell in England may not have worked out but he came home and took his place as a legend of the League of Ireland.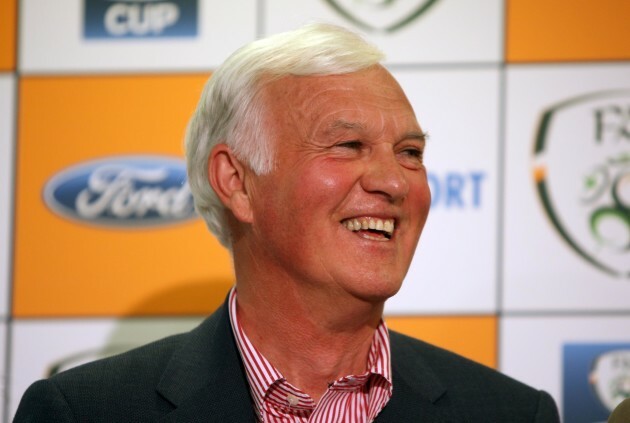 Turlough O'Connor's honours include:
6 League Titles
2x as a player with Bohemians in 1974/75 and 1977/78
4x as a manager with Athlone Town in 1980/81 and 1982/83 and Dundalk in 1987/88 and 1990/91
2 FAI Cups
1x as a player with Bohemians in 1976
1x as a manager with Dundalk in 1988
6 League Cups
1x as a player with Bohemians on 1975
5x as a manager with Athlone Town in 1979/80, 1981/82 and 1982/83 and Dundalk in 1986/87 and 1989/90
1 League of Ireland Shield
1x as a player with Dundalk in 1971/72
1 Dublin City Cup
1x as a player with Dundalk in 1968/69
1 Leinster Senior Cup
1x as a player with Dundalk in 1970/71
SWAI Personality of the Year 1980/81